Doug Gottlieb: I Want to Be the next Coach of Oklahoma St. Basketball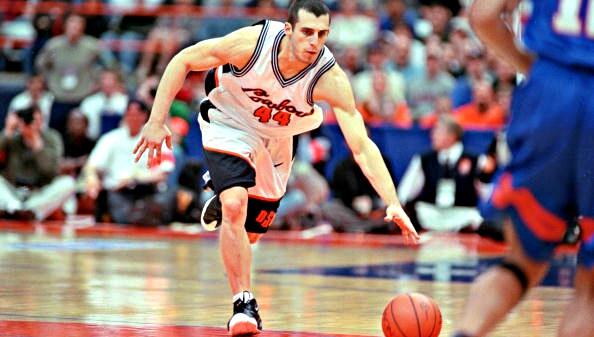 "There are four jobs on earth that I would drop everything for. I've had two of them, I'm about to have a third -- this would be the fourth and this would be the one that trumps them all."
CBS Sports college basketball analyst and former Oklahoma St. Cowboys point guard Doug Gottlieb was on Outkick the Coverage talking about the coaching vacancy at OSU with former head coach Brad Underwood bolting the program last week for Illinois.
The 41-year-old Gottlieb, who led the NCAA in assists as a sophomore under Hall of Fame coach Eddie Sutton, said he had previously been in contact with the administration about the job in years prior, but Underwood's untimely betrayal suddenly makes his candidacy a lot stronger given his history with the program.
"Oklahoma State desperately needs someone who doesn't just say, but will show great loyalty," the school's all-time assists leader said. "I'm a son of a coach, a brother of a coach, I see the game like a player who's a coach, and I have an incredible amount of passion for my school, and my school was just jolted by a dude who was a false prophet."
Gottlieb said his backstory as a basketball player, one that saw many ups-and-downs, from being thrown out of Notre Dame, to sitting out a season as a player to be an assistant coach at a small junior college, to finally finding his way in Stillwater as their floor general in the black and orange, would be a breath of fresh air to recruits.
"Recruiting is about telling a story," Gottlieb said. "I can tell the story of 'Hey man, I'm from California, I came to Stillwater without a pot to pee in or a window to throw it out of and look at what I've made for myself."

Clay Travis brings his signature 'Outkick the Coverage' show to Fox Sports Radio, where he will be sharing his unique view on the world of sports daily, as well as taking live callers and speaking with the biggest athletes on the scene today.